Having an online presence has never been so important. About 97% of consumers start their shopping experience online, most of which end up buying online. One of the best ways to stand out from your competition is a great website.
Whether you are a new company looking into the world of online business, or you already have your business online take these following points into consideration when evaluating the situation of your website.
A
ppealing Presence or Theme
Does your website draw attention for all the wrong reasons? Sometimes flashier isn't better. Having a clean and professional website is extremely important for your credibility
Don't do this...this is gross.
This is much better! Clean and functional.
Easy to Navigate Pages
Simple and clean navigation will keep visitors on your page longer, and therefore give you a better chance of them selecting you for your product or service.
Oh Wow, Thats Terrible, Unless you like word search puzzles...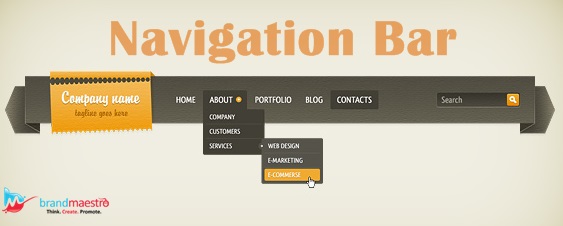 All around better, organized and clean.
A Well Though Out Logo
Never underestimate the power of a well designed logo. Your logo is the building blocks to your brand, don't let it fall short or your whole marketing campaign will as well.
I'm sorry if this is your logo, I mean really, no explanation needed.
See how much better this is! These are two different businesses, same name, I know who I would choose.
Contact Information
This is a no brainer, if you do not include your contact information how will your potential clients find you. Even a contact form is better than nothing, if you don't want your personal number listed online.
These are just a few of many ideas to get your website started on the right path. And conveniently we provide all of these services at Ninety9 Design & Media. Let us start by lifting your logo to the next level, then clean up your website to show its true potential.
Contact us at ninety9media.com or call at 724.544.9928